Get a surprise birthday gift!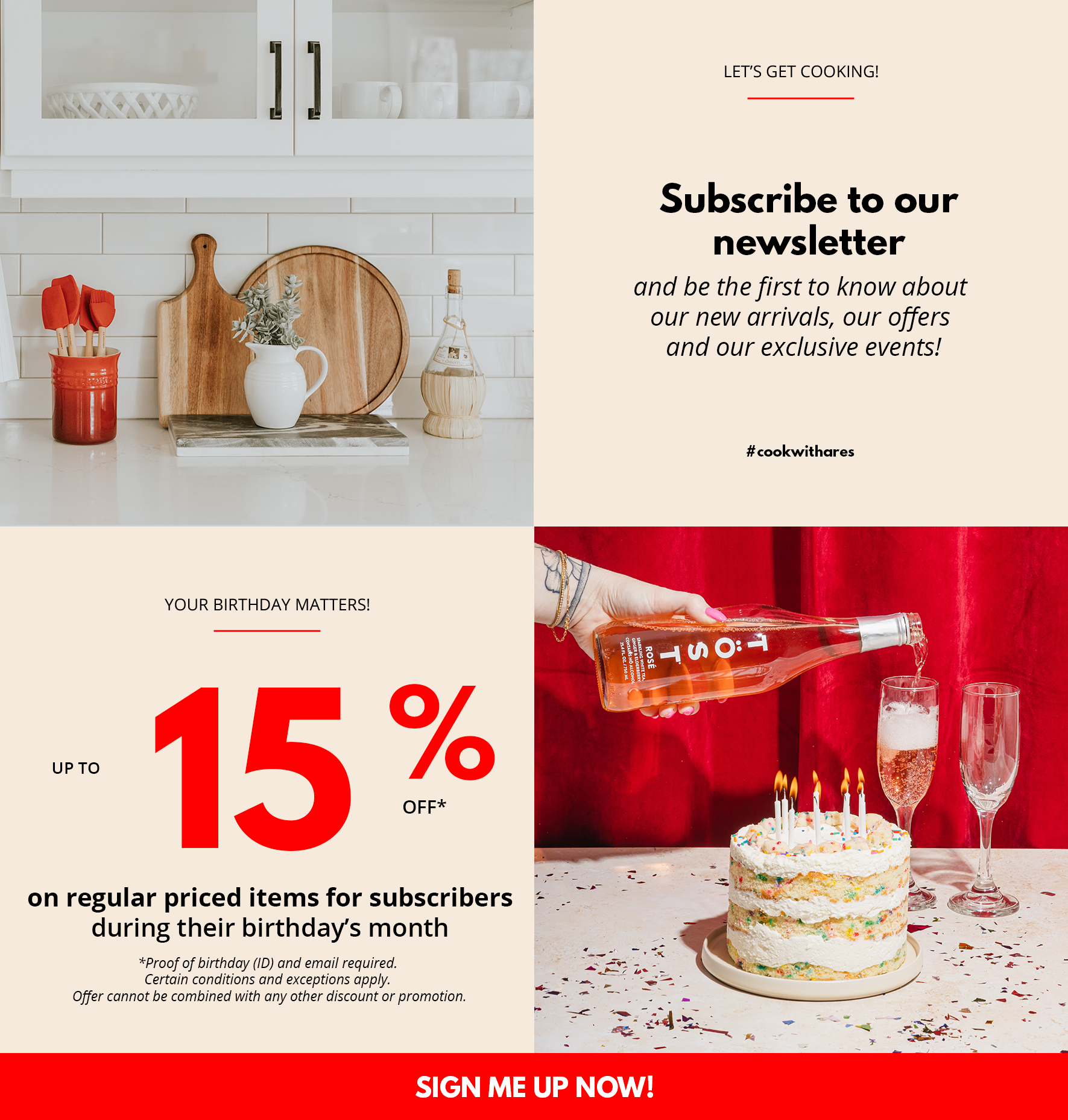 FREQUENTLY ASKED QUESTIONS
I received a Birthday email, but it's not my birthday month. How can I update my profile?
You can modify your profile at the bottom of your birthday email or you can write to us at 

[email protected]




How can I use my Birthday Discount?
A valid photo ID and your birthday email are required in-store. This is a limited-time offer. Please take note of the provided expiry date. This offer is exclusive to our newsletter subscribers. One-time use offer. Coupon cannot be reused.


Can I only redeem my coupon on my birthday?
Every Birthday coupon has an expiry date. You have until the given date to redeem your coupon.


How can I subscribe?
You can subscribe in-store or online.