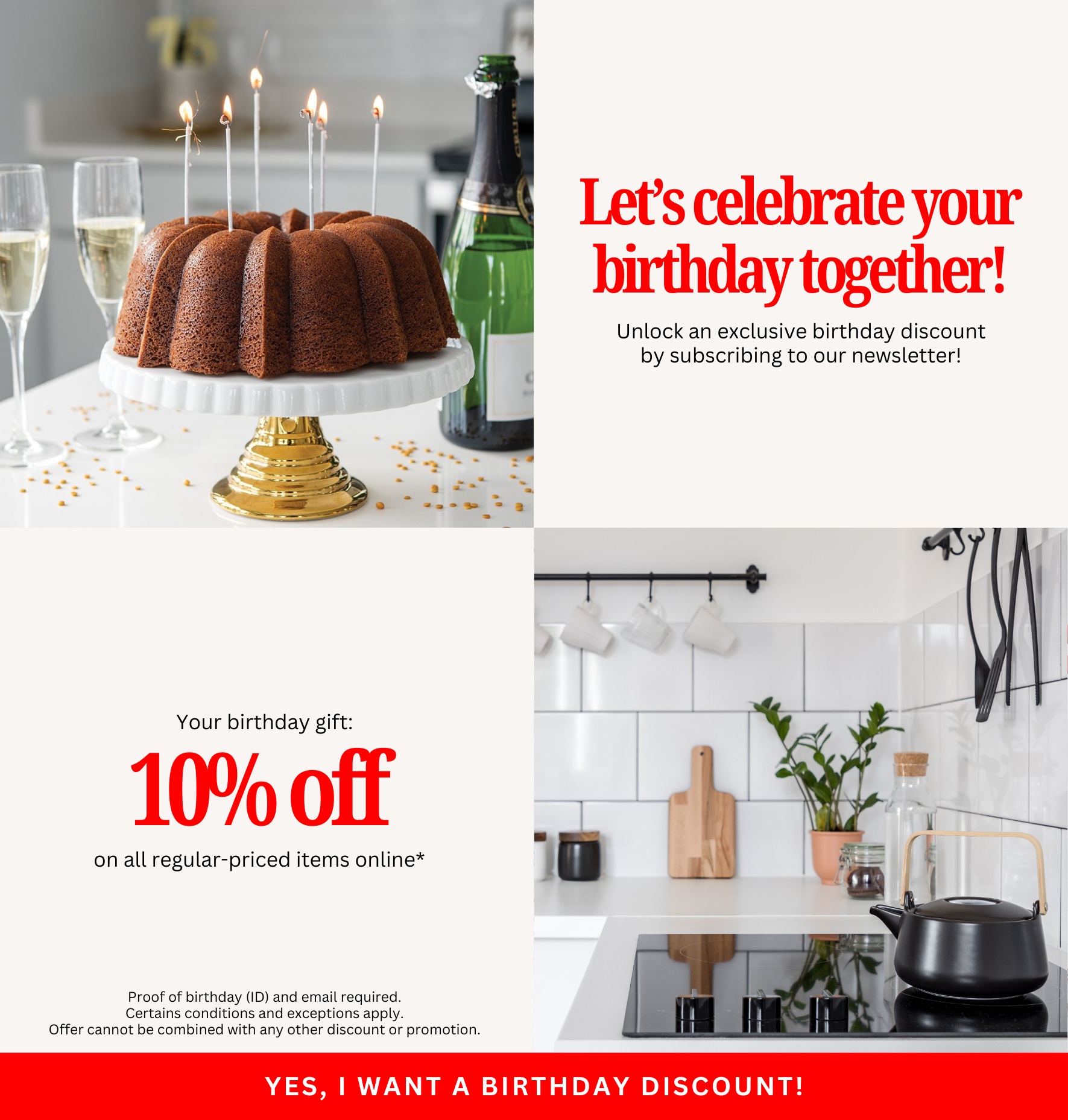 Birthday Discount FAQs
I received a Birthday email, but it's not my birthday month. How can I update my profile?
You can update your profile by clicking the link at the bottom of your birthday email. Alternatively, you can reach out to us at

[email protected]

, and we'll assist you in updating your information.


How long is the birthday discount valid for?
The birthday discount is typically valid for the duration of your birthday month. 

How do I claim my birthday discount?
To enjoy your birthday discount, simply sign up for our newsletter and provide your birthday and email address. After verification, you'll receive instructions on applying your exclusive birthday discount to eligible items throughout your birthday month. Alternatively, you can visit our store in person, present a valid ID, and show the email you received to redeem your discount.

Is the birthday discount valid for all items in your store?
The birthday discount generally applies to regular-priced items only, excluding gift cards and consumable goods.

How do I use the birthday discount code for online purchases?
To redeem your 10% discount on regular-priced items online, simply follow these steps:
- Browse our product selection and choose your desired items (excluding sale items).
- In your cart, enter the promo code in the Discount Code section and click "Apply."
- Your discount is now applied! Proceed to complete your order.

Can the birthday discount code be used for in-store purchases as well?
Yes! For in-store shopping, present your birthday email to the cashier to claim your discount. In-store, you can enjoy a 15% discount on regular-priced items (excluding gift cards and electrics) and a 10% discount on electrics.

What proof of birthday is required to qualify for the discount?
We require a valid form of identification (ID) displaying your birthdate and a valid email address to verify your eligibility for the birthday discount.

How do I join the newsletter?
You can subscribe in-store or online.